Connect & Create Entrepreneur Greenhouse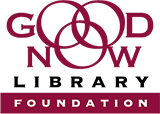 The Goodnow Library Foundation and Krosslink.org invite you
WEDNESDAY, MAY 13TH 6:30 P.M.
Connect & Create Entrepreneur Greenhouse
Goodnow Library, Community Meeting Room
Refreshments will be served
Come and share your expertise, encouragement, and ideas with the group.  Network with local business leaders and aspiring entrepreneurs.
Kevin ten Brinke, managing director of Kevin ten Brinke Architecture, Gary Christelis, Sudbury resident, COO and General Counsel of LiquiGlide Inc.; co-owners of Hounds Barbershop Nolan Alberghini and James Freelander, and Kim Ogden, Founder and Managing Director of Ventures for Hope, will share their entrepreneurial experiences.
RSVP to: development @goodnow-foundation.org is recommended but not required.  Walk-ins are also welcome!
Categories: Adults