Goodnow Library adds Hoopla!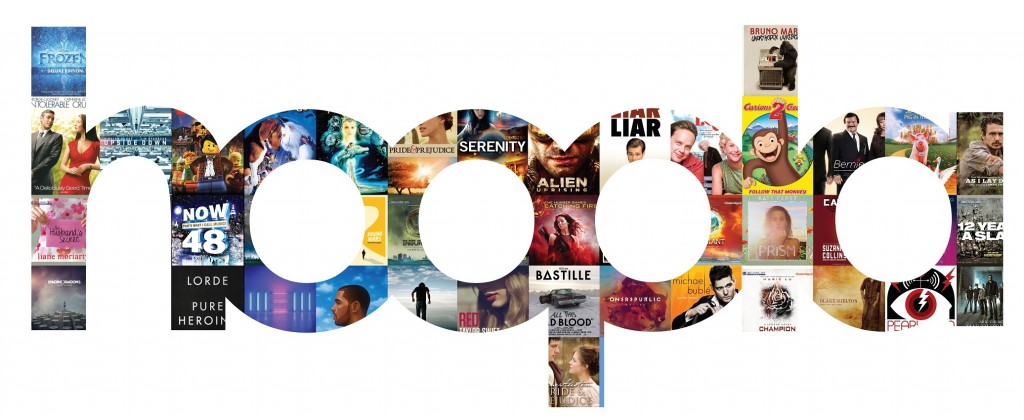 Goodnow Library Partners with Hoopla Digital to Give Patrons Online and Mobile Access to Free Movies, TV Shows, Music and Audiobooks
Library card-holders can now borrow dynamic content from their smartphones, tablets and PCs
SUDBURY, Mass. (Oct. 06, 2014) – Goodnow Library today announced public availability of thousands of movies, television shows, music albums and audiobooks, all available for mobile and online access through a new partnership with hoopla digital (hoopladigital.com).
Sudbury card holders can now download the free hoopla digital mobile app on their Android or IOS device or visit hoopladigital.com  to begin enjoying thousands of titles – from major Hollywood studios, record companies and publishers – available to borrow for instant streaming or temporary downloading to their smartphones, tablets, computers and Apple TV. With no waiting for popular titles and the service's automatic return feature which eliminates late fees, hoopladigital.com makes your online borrowing easy.
"Since we opened our doors in 1863, our mission has always been to serve our community as a resource for educational and recreational needs," said Esme Green, Library Director for the Goodnow Library. "Partnerships with services such as hoopla digital allow us to give patrons access to thousands of titles and albums for all different tastes and needs, 24 hours a day, seven days a week. There's also no waiting for popular titles with hoopla digital and the service's automatic return feature eliminates late fees."
Goodnow Library is the twenty-second library system in the state of Massachusetts to partner with hoopla digital. Current partners include Watertown Free Public Library, Newton Free Library, Springfield City Library, Wellesley Free Library, Raynham Public Library, Chelmsford Public Library, Haverhill Public Library and many others.
"With hoopla digital, it is our mission to help public libraries meet the needs of the mobile generation. We've worked for years to create a best-in-breed service that is fun, fast and reliable.  And we continue to secure content deals to expand the offering of movies, TV shows, music and audiobooks," said Jeff Jankowski founder and owner of hoopla digital.
About hoopla digital
hoopla digital is a category-creating service that partners with public libraries across North America to provide online and mobile access to thousands of movies, TV shows, videos, music and audiobooks. With hoopla digital, patrons can borrow, instantly stream and download free dynamic content with a valid library card. All content is accessible via hoopla digital's mobile app and online at www.hoopladigital.com. hoopla digital is a service of Midwest Tape – a trusted partner to public libraries for over 20 years.
Categories: Uncategorized