July in the McQueen Gallery
Read about this month's artists
Richard Lagueux
I enjoy r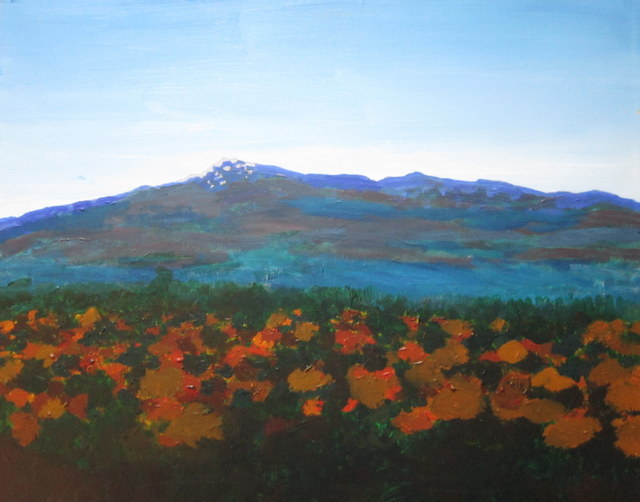 eading, history and genealogy. I have been an acrylic painter for seven years. I enjoy painting space art and landscapes, buildings, the still life, animals and birds. I have exhibited at the Worcester Public Library, Worcester Art Museum Education Department Gallery, Rollstone Studios in Fitchburg, and the Three Counties Fair, Northampton. My work has also appeared at Genesis Club exhibits in Worcester, ArtsWorcester Aurora Gallery, UMass Medical School Sauter Library and DZIAN Gallery, Worcester.
Elizabeth Swallow
Curvy lines, bold colors and various texture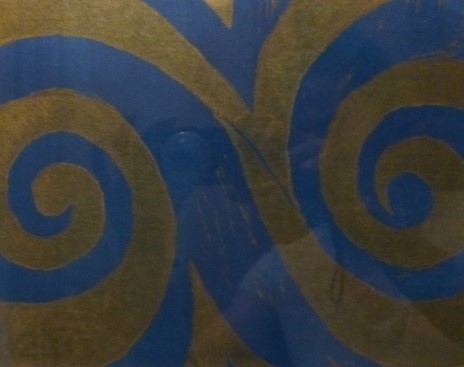 s can be seen in the woodblock prints, digital photos and drawings, and sculptural pieces on display by Liz Swallow.  Liz learned many different techniques for printmaking and developed her love for sculpture at the Worcester Art Museum, where she also learned digital photography and drawing with a digital tablet. She currently studies jewelry and sculpture and techniques for working with metals at the Rhode Island School of Design. Liz manipulates the form and textures of metals using hot and cold working techniques.  She then combines different patinas to give the metals colorful finishes.  She also works with wax and casts her pieces into metal or plastic resins. Nature and animals can be seen in the subjects and inspirations for her work.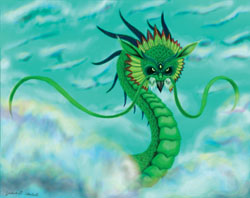 I went to Wachusett Regional High School and graduated from the University of Massachusetts Dartmouth with a degree in Digital Media in 2010.  While I was attending college, I partook in various clubs, one being the Anime Club, which I ran as president for a year.  I am currently working at the Worcester Art Museum as a gallery attendant.  I am a volunteer at the Genesis Art Committee, I have volunteered at Holden Community Television, and I have completed an internship at Worcester Community Cable Access. You can see a good portion of my artwork and videos at www.jdaltobelli.com.
I have not had any gallery shows with my artwork as of yet.  However, I have had a table at New England's largest Japanese Animation Convention, Anime Boston, in the Artists' Alley as well and the Vendors' Room.  I shared a table at Holden Get Together Days with members of the Genesis Club. I have also put my artwork on auction in the Art Show at Boston's Science-Fiction and Fantasy convention, Arisia.
I continuously work on my web comic series called "Zheph Skyre" at www.zhephskyre.com.  It is a series about a young, ambitious inventor named Zheph who lives in a confined city with high walls and a medieval setting.  In this city, Zheph is considered to be a villainous witch by the civilians, is considered a lawbreaker by the government, and is constantly being targeted by the relentless gang of thieves.  The only friend he appears to have is a gothic-style dressed princess named Vanessa.  Zheph is about to escape from this city with Vanessa when a chaotic evil invades the city.  After that, the possibilities are endless.  I have to warn people though; this web comic has some adult language and violent scenes.
I was diagnosed with autism when I was a child, but I am determined to pursue a field in digital art.  My dream was always to become involved in animation, now I am determined to make my web comic series into an animated series.  In the meantime, feel free to enjoy my fantasy and science fiction inspired artwork.
Categories: Adults