Volunteer Opportunities
for Teens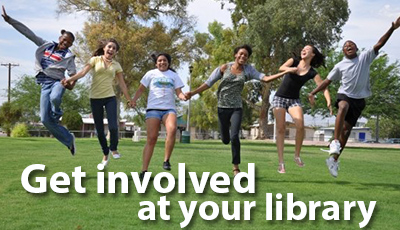 If you want to boost your resume, make an impact on the types of programs and books the department has, and hang out with the Teen Librarian — then volunteer at the library! We can give you a specific project or you can join the Teen Advisory Group.
If you're interested in volunteering, please click on the Volunteer Application for the Teen Department to fill out an application. If you are under 18, remember to have a parent or guardian approve your application!
We are looking for volunteers who can commit a set schedule of regular hours, preferably for a period of at least 2 months.  If you have questions about the application process please don't hesitate to contact a librarian at 978-440-5520 or [email protected].
Teen Advisory Group
We're currently looking for volunteers for a brand new Teen Advisory Group. We need an enthusiastic and creative team to:
assist planning programs
give feedback on the Teen book collection
help make the library a comfortable space for teenagers
WHAT'S IN IT FOR YOU?
An opportunity to learn new skills
A place to have fun and meet/work with new people
Earn community service credits
Snacks!
Members must be in high school. Drop-ins are welcome, but being able to commit to attending monthly meetings is preferred. You may fill out the application here.
It's your library. Own it.